September 27, 2019
Confessions of a Summer Intern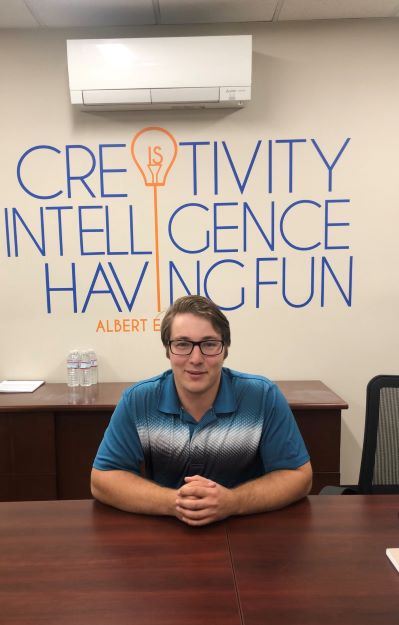 This summer, we welcomed Ziggy as our Facilities Services Intern. We enjoyed having him as part of our team and hope he had a valuable experience. Here are just a few projects Ziggy participated in over the summer.
Ziggy, a Mechanical Engineering and Material Science Engineering student at Michigan Technological University, wanted to gain "real world" experience this summer.  An internship was the perfect opportunity.
When he learned of an internship position in the Facilities Services Department at Continuum Services, he quickly applied and landed an interview.
Not knowing what to expect on the first day, or in the summer months ahead, Ziggy was excited to see what was in store for him.
"Teamwork and collaboration are something that was at the forefront almost every day. I liked bringing a new perspective and assisting the team on completing a project," Ziggy explained.
With Continuum Services multi-disciplinary expertise in facility engineering, HVAC service and installation, plumbing, landscape and snow, Ziggy was able to work on many different areas and projects.
"There was no real typical day at Continuum. During my internship, I learned I want a dynamic job in the future. I like change," Ziggy stated.
Ziggy worked on five major projects this summer, his favorite being replacing cooling tower coils for a client.
"I wasn't expecting to work on this project, but the team needed extra help. We ended up working throughout the night.  We successfully raised and installed a 400-pound cooling coil unit.  It was a great experience and I'd love to do it again," he confessed.
Ziggy learned that time management is crucial to any project, "From start to finish, every job takes more time than one would think.  Sometimes you can overschedule a project and it can still go over what you anticipated."
Summer is fading and we are now a month back into the school year.  Ziggy's positive attitude and contagious smile is missed here at the office, but we are happy to have him working remotely as our Facilities Analyst!