August 1, 2022
Top 4 Reasons Fall is the Best Time to Plant
Most people think of spring as the best time to garden, but avid gardeners know fall is the prime season to plant perennials, trees and shrubs. Research suggests roots actually do most of their developing in the fall months, giving your plant the opportunity to become established, and focus on growing in the spring and summer.
Here are the top four reasons fall is the best time to plant:
Less stress on plants and a jump-start on growth.
Cooler temperatures causes less stress on new plants. This allows the plant's root systems to put more energy into growth, creating a stronger plant. It also gives plants a head start and perennials will bloom earlier come spring.
Less water use.
We all know the days start to grow shorter in the fall months, which means photosynthesis (the process by which green plants and some other organisms use sunlight to synthesize foods from carbon dioxide and water) slows down. This causes plants to need less water. The cooler temperatures also help to eliminate evaporation.
Benefits pollinators.
Having earlier blooms allows pollinators to find food during the beginning, and at the end, of gardening season. By planting in the fall, you'll be contributing to the nectar supply and helping the pollinators. Insects such as bees, butterflies and beetles rely on early blooms, as we rely on pollinators for harvests.
Fall color.
Who doesn't enjoy seeing the fall color change? The variety of bold reds, oranges and yellows provide a pop of brightness to your business, which makes your company stand out. This is a look that you can only get once a year, and why not utilize the opportunity?
Check out some of the landscaping work we've provided our clients.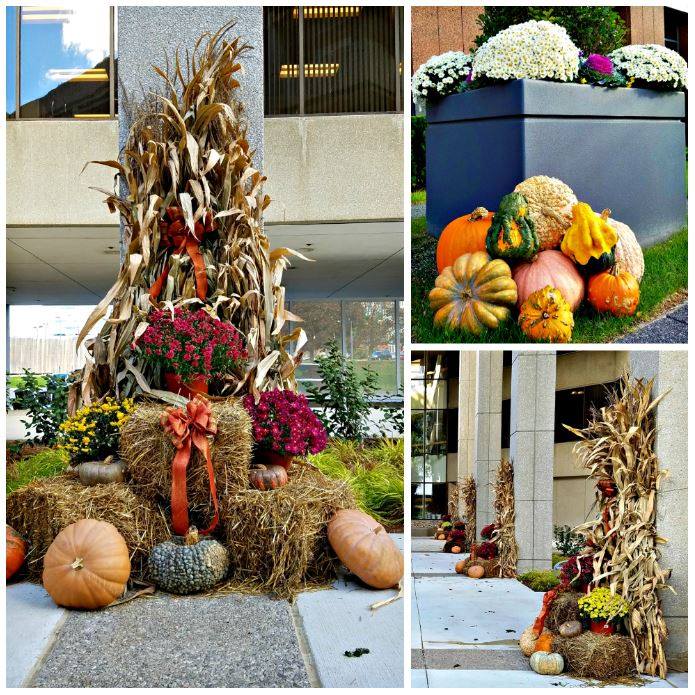 At Continuum Services we offer customized landscaping solutions including:
Landscape Construction Services
Landscaping & Grounds Care
Turf Management & Fertilization
Seasonal Color Display Change-out
Landscape Design
Shrub & Tree Health care
Shrub & Tree Protection
Snow & Ice Management
Power Washing & Cleaning: Parking Decks, Patios, Building Facades & Sidewalks
General Retail Maintenance Services
Call us today for an estimate for your landscaping needs!