March 4, 2016
Spring Start-Up: Irrigation Systems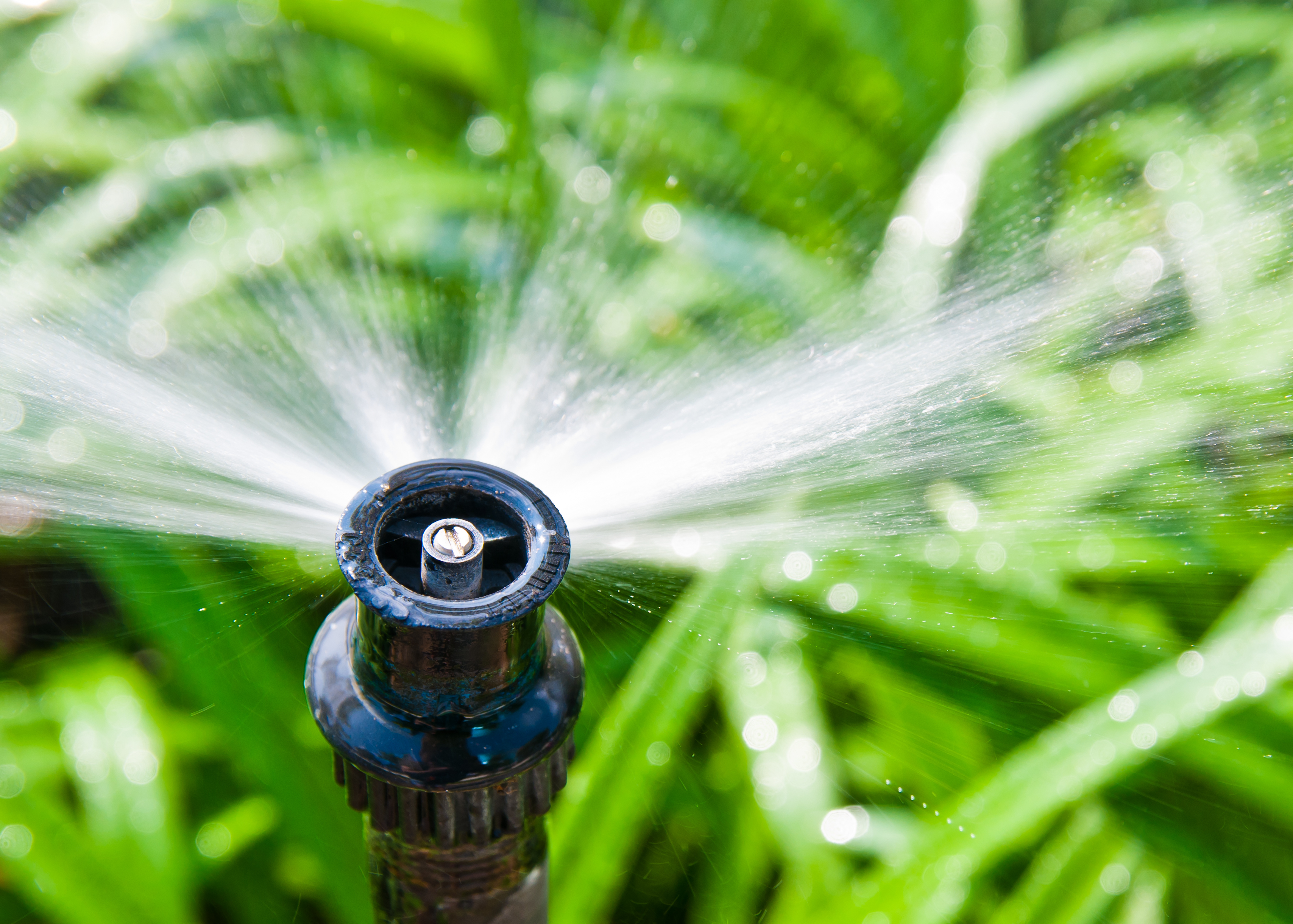 All types of potential surprises await the irrigation specialist who fires up an irrigation system after they have shut off for the winter. Some problems become immediately evident. Other irrigation system issues may be less obvious, or even invisible, when the system is first turned on. With that being said, mid-April is the perfect time to thoroughly check your system before letting it run all season. This spring checkup is a service most landscape professionals offer. Having the check and start-up in the spring allows for large repairs to be scheduled and fixed in time to avoid stressed or damaged turf later in the growing season.
Most start-ups involve checking the spray pattern of all the heads to be sure there's complete coverage with no runoff, checking for leaks or geysers in the landscape, and generally making sure the watering system is behaving as expected. Some problems only turn up after a few days. Your landscape contractor may come back after the system has been running regularly for a few days so they can look for soggy areas or other indications of a below-ground leak.
Other common repair needs and solutions include:
Sprinkler heads– After a harsh or even mild winter heads can get smashed or broken. This is an easy inexpensive fix for your professional to repair. Average repair for a head is approx. $85.00 +\- based on cost of head, labor and service call.
Valve leaks– If your valve begins to leak, it's likely you need a new one. Since valves connect to both electricity and water, this is definitely a task for a licensed landscape contractor.
Broken pipe– While it's tough to break a high-quality PVC pipe, it is still possible. Because fixing a broken pipe usually requires a lot of digging as well as some special tools this repair can take 15 minutes once located or 1 day or more depending on where it is leaking, type of pipe, size of pipe, and how hard to was to locate actual location of leak. Repair costs can range from $68.00 to $2,200.00.
When spring arrives, freezing temperatures cease and it's time to turn on the irrigation systems it is always best to hire a professional contractor. At Continuum we specialize in a variety of irrigation services that include sprinkler system repairs, sprinkler system tune-ups, sprinkler system maintenance, sprinkler system installations and sprinkler system re-routes. Contact us at 248.286.5200 or info@continuumservices.com today and schedule your irrigation spring maintenance start-up.