February 26, 2016
Come Check Us Out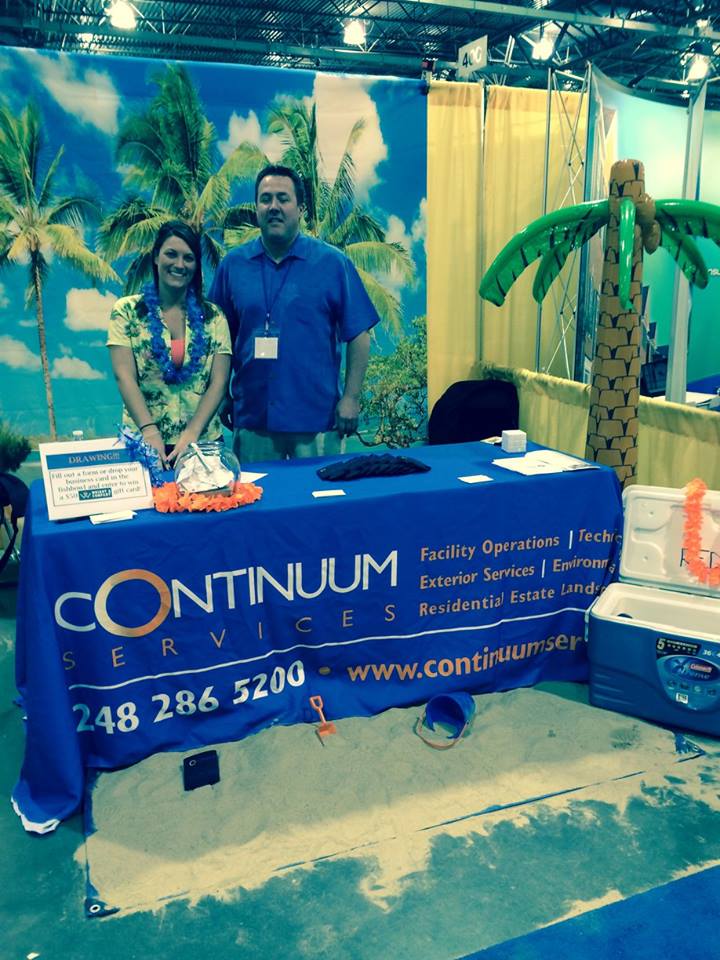 Tradeshow season is upon us and Continuum is pleased to announce we will be exhibiting in three tradeshows this year.  Mark your calendars and come visit us!
March 23- Continuum will be exhibiting at the  41st Annual IREM Michigan Chapter 5 Tradeshow. The show will be held at Burton Manor in Livonia from 10am- 4p.m.  Come join us at booth # 704 where we will be jamming to Motown tunes and sipping on some cold Faygo beverages.  Also we will be raffling a restaurant package to one of the great Motor City Restaurants! Admission and Parking is free. Register today at www.iremmi5.org. See you soon!
May 3- Continuum with be attending and exhibiting at the DTE Energy Conference. The Conference will be held at Novi Suburban Showplace from 8 a.m. – 3p.m. In its 19th year, this conference, the only one of its kind in Michigan, is designed to educate small-to-large commercial and industrial businesses on energy technology, products, and services that will assist them in successful energy management. In between session be sure to visit us at booth #417. For registration costs and more info visit http://ww2.esd.org/EVENTS/2016/2016-EnergyConf-Presentations.htm
May 6- End your work week with a party like no other, The BOMA Tailgate Trade Fair located at Shed 3 in Detroit's Eastern Market.  With over 70 exhbitors and 600 plus attendees the BOMA Tailgate Trade Fair provides commercial real estate professionals the chance to explore the industry's latest products, services and technologies while networking with colleagues and enjoying drinks and  tailgate fare. Continuum will be serving up some tasty beverages and raffling off a gift basket.