January 4, 2016
Dan Ringo Adds American House Facility Responsibilities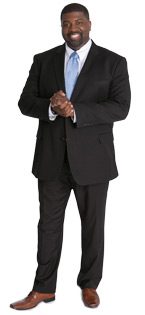 Congratulations to Continuum's Chief Operating Officer Dan Ringo! Effective immediately Dan has been appointed Sr. Vice President of Facility Operations for American House Senior Living Communities and will continue his current COO role with Continuum!
Dan joined the REDICO/Continuum Services team as COO last summer. Since joining our team, Dan has provided strong leadership and organizational skills, improving Continuum's service delivery and overall operations.  Dan's role with American House will include the oversight and management of all maintenance and operations for all of American House's facilities, excluding the original six locations.
Dan will continue to report to me as part of my executive team. He will also work closely with Rob Gillette to help provide excellent service to the American House family.
Dan joined our organization with nearly 20 years of experience in operations management beginning with his military enlistment in the United States Air Force. While serving our country Dan achieved the rank of E-4, Senior Airman and was awarded numerous medals and distinctions before discharging in 1997. Before joining our team Dan served as Vice President of facility operations at SodexoMAGIC in Chicago, Illinois. Dan holds a City of Detroit Stationary Engineer First Class License, City of Dearborn Chief Engineer License and a City of Detroit Unlimited Journeyman License.  He received an Associate Degree in Mechanical/Electrical Technology from the Community College of the Air Force as well as a Bachelors of Arts in Technology from Wayne State University and a Juris Doctor from Wayne State University School of Law.