August 4, 2015
Autumn Tricks & Treats: Simple Steps to a Great Looking Lawn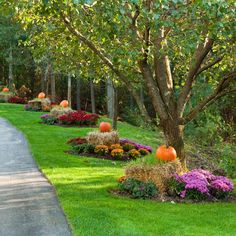 The end of summer doesn't mean the end of landscape and lawn care. Autumn's cooler temperatures and occasional rainfall is the ideal time to prepare your landscape for next spring. Many think lawns need less care in the fall because the grass grows slower. In fact, it's just the opposite. During this season, grass is absorbing moisture and nutrients in preparation for winter. Keep your lawn, and the rest of your landscape, healthy in the fall and winter-ready by following these six simple steps.
1) Mowing at the correct height is the single most important part of keeping your lawn looking nice. Continuum's recommended optimal grass height for the cool-season is about 3 inches. Mowing with a lawn mower that has sharp blades will always help improve the appearance of your lawn as well.
2) Watering the lawn may be reduced during the beginning of fall (based on weather conditions). However, you should continue to regularly water your trees and shrubs. Proper watering during autumn can help prevent damage in the winter. Evergreen trees will definitely need to be watered before winter. Evergreens never lose their foliage and go into full dormancy. That means they will constantly be losing water throughout the winter. You should also consider scheduling the winterization of your facility's irrigation system during the fall.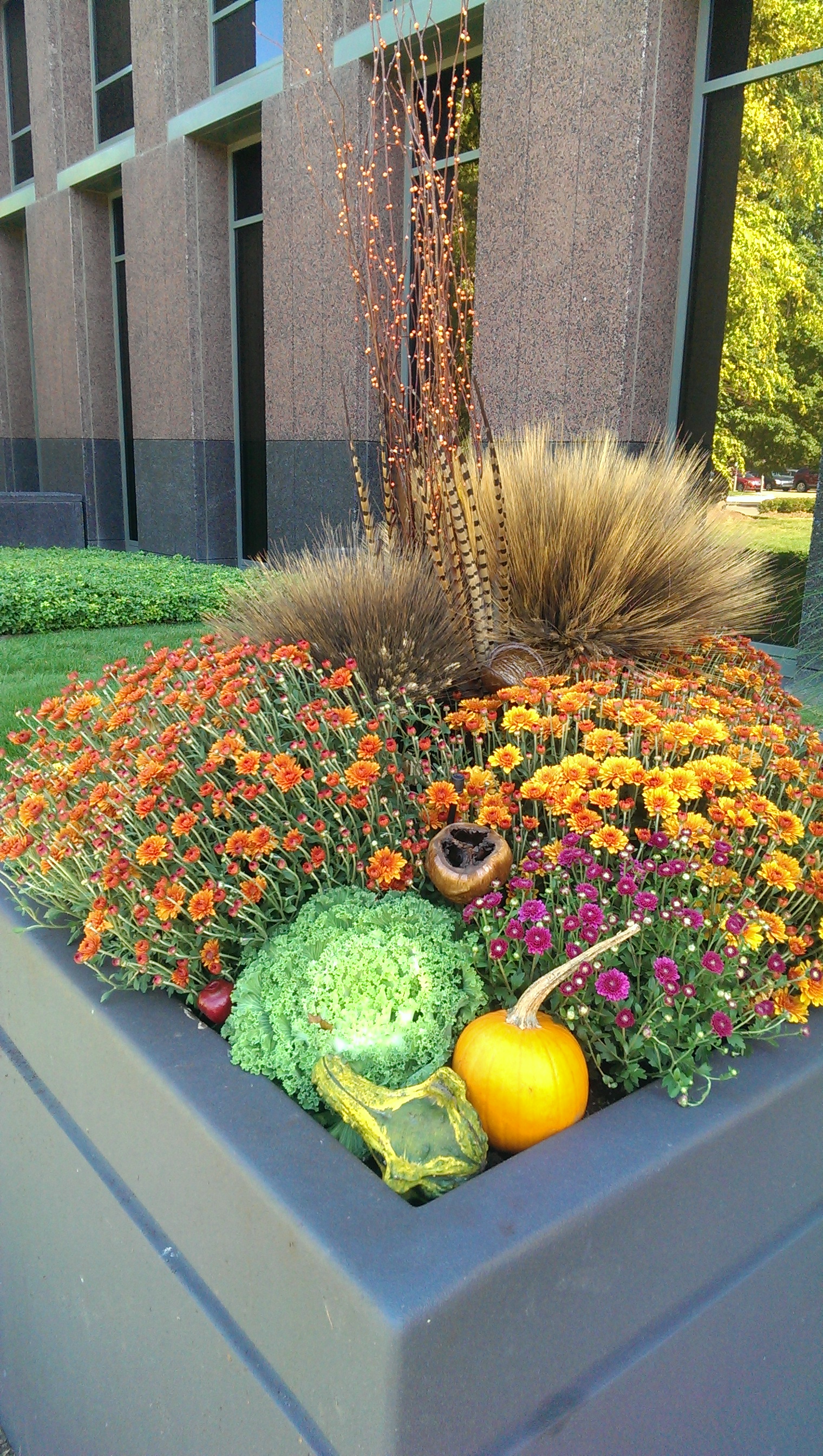 3) Aerating in the fall could be one of the most overlooked aspects of routine lawn care. The experts at Continuum advise you to aerate the lawn at least one time per year. Fall is the perfect season due to the cool air temperatures and warm soil temperatures. Lawn aeration will allow better penetration of water, fertilizer and oxygen to the roots.
4) Fertilize your lawn. It's important not to forget about the fourth treatment application as the weather cools down. Keeping adequate amounts of soil enhancing fertilizers will dramatically improve the look, color and thickness of your property's lawn.
5) Fall color and seasonal décor can spruce up the look of your property. Once the summer flowers are removed, it's the perfect time to install fall mums, which come in a variety of colors, or winter pansies. You could also add hay barrels, corn stalks or pumpkins to entrances for a fun harvest look.
6) Mulching in the fall will help protect your landscape from hard winter freezes. Fall is also a great time to lay new mulch in beds and around trees to renew the look of your property.
If you have any questions about preparing your landscape for the colder months ahead or would like to schedule any of the services listed above please feel free to contact Continuum Services at 248.286.5200 or email us at info@conitnuumservices.com.