September 2, 2014
Rock Salt Prices SkyRocket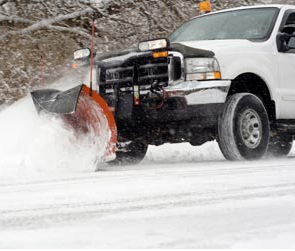 The snowiest winter on record for Detroit may be over, but the effect of it has the price of salt skyrocketing as well as limited availability. "We're hearing bulk salt prices that are in some cases double what they were a year ago," SIMA CEO Martin Tirado told the Detroit Free Press.
Contractors in Detroit and other northern cities now face huge jumps in salt price quotes for the winter ahead, if they can even find suppliers willing to promise delivery of the amounts they need. In Oakland County, the commission is expected to see a 25 percent price increase from last year. Last year in Macomb Township, the Department of Roads paid $47 per ton of salt. This year, it shot up to $77 per ton.
Managing salt supply will be extremely important this coming winter season. To learn more register to attend Salt Summit II in Madison Heights, MI on September 25 sponsored by SnowEx.